Faith formation is a lifelong process, primarily focusing on strengthening the transition to the Catholic faith.
It is a form of evangelization, meant to spread the principles of Jesus' teachings and to inspire a personal encounter with Our Lord Jesus Christ.
Faith formation incorporates liturgical, catechetical, and pastoral ministries – to teach and celebrate the Gospel message. Novena Church provides the faithful with the necessary resources to practice and live their faith, through talks, courses, and events.
NOVENA BIBLE APOSTOLATE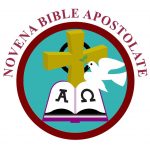 The Novena Bible Apostolate (NBA) was formed with a mission to deepen the faithful's understanding of the Scripture and the Catholic faith. Activities such as Bible studies, events, talks and courses are organized for all who desire to know the Word of God and grow in faith.
Our activities are open to the community of Novena Church and to the faithful from other parishes.
These activities provide opportunities for sharing, fellowship, and collaboration with the hope that through meaningful participation, every member is spiritually enriched, and their faith is strengthened.
For more information, please contact;
Email: novenabibleapostolate@novenachurch.com
CONVERSION – FOLLOWING THE CALL OF CHRIST
Learn about biblical figures who have undertaken this lifelong process in Bishop Robert Barron's DVD based Study Program
Date:   Every Thursday 13th Oct to 24th Nov 2022
Venue: Church of Saint Alphonsus (Novena Church)
Time:   7.45pm to 9.30pm
Fee:     $10
Register through the following link: