Faith formation is a lifelong process, primarily focusing on strengthening the transition to the Catholic faith.
It is a form of evangelization, meant to spread the principles of Jesus' teachings and to inspire a personal encounter with Our Lord Jesus Christ.
Faith formation incorporates liturgical, catechetical, and pastoral ministries – to teach and celebrate the Gospel message. Novena Church provides the faithful with the necessary resources to practice and live their faith, through talks, courses, and events.
NOVENA BIBLE APOSTOLATE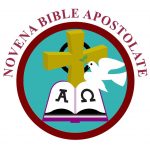 The Novena Bible Apostolate (NBA) was formed with a mission to deepen the faithful's understanding of the Scripture and the Catholic faith. Activities such as Bible studies, events, talks and courses are organized for all who desire to know the Word of God and grow in faith.
Our activities are open to the community of Novena Church and to the faithful from other parishes.
These activities provide opportunities for sharing, fellowship, and collaboration with the hope that through meaningful participation, every member is spiritually enriched, and their faith is strengthened.
For more information, please contact;
Email: novenabibleapostolate@novenachurch.com
An eight-part bible study, featuring Dr. Edward Sri.
Following Christ takes more than simply believing in him or doing what he asks of us. Jesus wants you to be more than just a believer – he wants you to be his disciple and friend.
Date:   10 May – 28 June 2022
Venue: Online (Through Zoom)
Time:   8.00pm – 9.30pm
Fee:     Free
Register through the following link:
https://tinyurl.com/FollowMeMeetingJesus