ONLINE MASS IN HONOUR OF OUR MOTHER OF PERPETUAL HELP 2020
(6 SEP 2020) – Replay on YouTube in Full HD.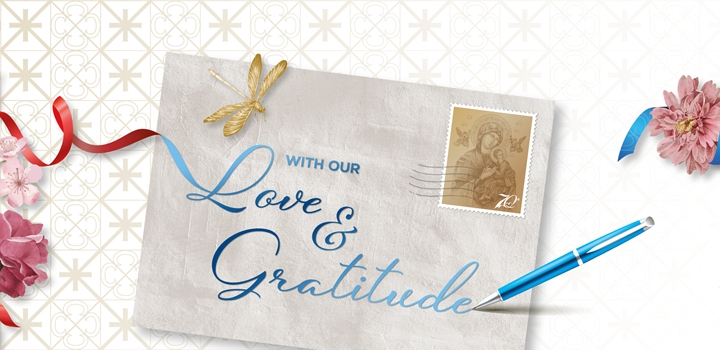 Join us on online as we celebrate Mass in Honour of Our Mother of Perpetual Help.
Programme highlights include a mini-online procession
and the coronation of the icon of Our Mother of Perpetual Help.
Find out more
NOTICE
An offer for sale posted on Carousell was referred to us by a member of the public.
We have been asked if the claim in the post that "Originally from the main hall in
Novena Church" is true or not. We have investigated the claim and we have no records
of any statue that is in the likeness of what is shown in the posting as well as the claim
made in the posting. We are therefore not in a position to verify the claim in the posting and
the public is therefore advised to make their own investigation.
In this regard we would advise members of the public that if they are unsure of any claim
made by parties of their association with Novena Church in any form or manner,
you may contact the Church at +65 6255 2133 or email secretariatcssr@novenachurch.com
to verify such claims.