The gift shop sells religious and devotional items for personal prayer or as gifts.
---
Highlights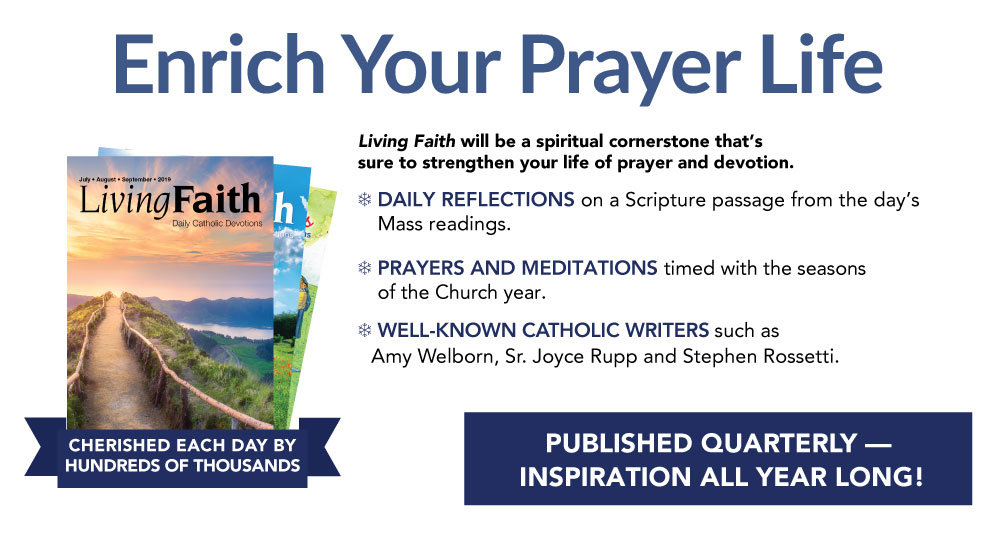 Living Faith is a daily Catholic devotion booklet published quarterly based on reflections on one of the scripture readings from the day's Mass. The publication is written by well-known Catholic Authors.
The July to September 2020 issue is available now for purchase at $2.00 per copy. We have limited back issues of April to June 2020 selling at only $0.50 per copy.
To purchase a copy kindly email giftshop@novenachurch.com